Remembering CHEA Secretary Pat Gandolfi – 1938 to 2014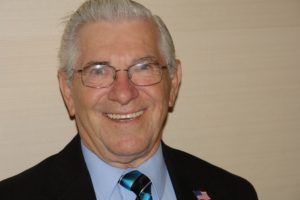 PAT GANDOLFI
CHEA SECRETARY
1938 – 2014
Pat passed away on Friday, April 11, 2014 from a brief illness.  Pat was a member of San Diego Lodge No. 168 and served both the San Gabriel Valley and South Coast Districts in numerous capacities.  He would have completed his three year term as CHEA Secretary at the Palm Springs Convention in May.  In his 44 years of being an Elk, Pat served as CHEA Tiler in 2007-2008, CHEMPI Piggy Bank Chairman and Vice Chairman from 2002-2006, DDGER in 2001-2002, Vice President in 2000-2001 as well as many other positions as District Chairman of various CHEA Committees.
Pat was a native Californian born in a Navy family. He retired after a career in the banking industry and the information technology field.  Pat started working in the banking field in 1962 at First National Trust and Savings Bank of San Diego where he formed its new Technical Support Department as a Systems Programmer. He retired from the Union Bank of California after 36 ½ years.
 The golden cord is severed, still our hearts his memory bear.
Cards and notes can be sent to:
Mrs. Pat Gandolfi
1119 Loring Street
San Diego, CA 92109-1825