Dictionary Project
Elks are part of The Dictionary Project. As an Elks charity established to assist 3rd graders in learning to read, this project has spread from a small town where it began to a national program–and the Elks are both serious sponsors and presenters.
In fact, 2,398,506 dictionaries were given to students in 2011 and overall, 17,145,332 children have received a dictionary to date. The California-Hawaii Elks Association is proud to be an active contributor of time and resources to The Dictionary Project.
The goal of this program is to assist all students in completing the school year as good writers, active readers and creative thinkers by providing students with their own personal dictionary.
What's in the Dictionary?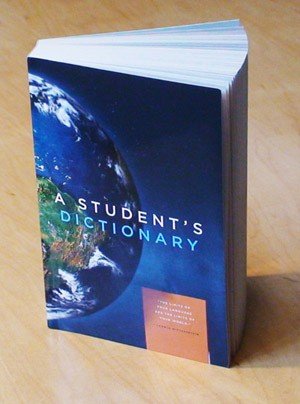 Words for large numbers (do you know what 10 to the 100th power is?)
Common Standard International Unit symbols (like km=kilometer)
Standard International Factor Prefixes (so what's 1,000 gigabytes called?)
Periodic table of Elements
Multiplication table
Roman Numerals
History of the United States Flag
Basic Civics Lessons
The Declaration of Independence
The United States Constitution
Bios of all the United States Presidents
States of the US and statistics about each one
Maps of the World
Facts about each country of the World
The Planets
Sign Language
Braille
The World's Longest Word
Check out how the Elks present the dictionaries watch this engaging video which shows one such presentation (compliments of Thousand Oaks Elks Lodge No. 2477):
Click on the video to start.
Want to get involved? Consider these motivations for your Lodge to become involved. The Dictionary Project is:
A hopeful literacy project that will encourage kids just learning how to read, the appropriate reference book they'll need to stay on track and grow.
An opportunity to be involved in a hands-on project that doesn't involve a great deal of time.
Relatively inexpensive to your Lodge.
An opener of doors into the schools of your community, paving the way for other youth projects–Scholarships, Essay Contests, Scouting, Hoop Shoot, and more.
Lends itself to media coverage to let the community know of the good works Elks do, and of your concern for our Nation's young people.
Remember: Elks Care, Elks Share.