Lodi Elks Lodge #1900 Hosts Antique Car Show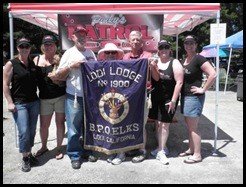 The Lodi Elks Lodge #1900, in conjunction with Pinky's Patrol, held an antique car show on May 12th.
Proceeds generated from the event were divided between the American Cancer Society and Elks Youth Activities Fund. Many volunteers helped make this a successful event.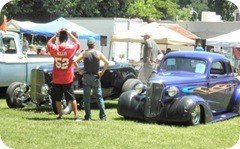 Pictured are just a few of the volunteers (L – R): Shana Brucia, Aleisa Nunes (Pinky's Patrol Capitan), Dave Telles (Elks Chairman of event), Sandy Telles, Mike Dugan (Exalted Ruler), Amy Holz and Jill Oden. Over $650 was raised for Elk youth activities.