100th CHEA Convention – May 6-9, 2015
To all members "Greetings",
We are fast approaching the fun days of our annual California-Hawaii Elks Association Convention.
Conventions come and go but only one convention in our lifetime can be called our 100th CHEA Convention. Yes, May 6-9, 2015 marks the centennial year for our Association. We could not have selected a more perfect setting than the Town and Country Resort in San Diego's Mission Valley. Those of you that have attended our convention at this location in prior years know the beautiful grounds and convenient meeting facilities.
If lounging around the pools and garden areas are not your preference, you can simply cross over the bridge and shop at the major stores and smaller venues to the extent that your credit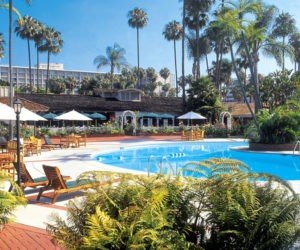 card can endure. Still not to your liking, jump on the famous trolley and visit many other areas of San Diego.
Elk members will be participating in three days of Elk activities and time to relax. Skip and Karen Henke's presidential year will come to a close with all the respect, appreciation and fanfare they so honorably deserve. Leadership will change hands at this convention but the honor and dignity of those who served in 2014-2015 will never be forgotten. The California-Hawaii Elks Association has always continued to recognize those faithful servants of the Association. "Skips Recruiters" deserve our applause and continuing respect.
Shirley and I are anticipating meeting our extended family of Elks and Guests assembled at this convention. Have a safe journey to and from this pristine resort and convention center known as the "Town and Country Resort" at 500 Hotel Circle North, San Diego, California.
Donald D. Schultz, First Vice President
California-Hawaii Elks Association