El Cajon Lodge Member Collects 24,903,466 Pull Tabs for Lodge!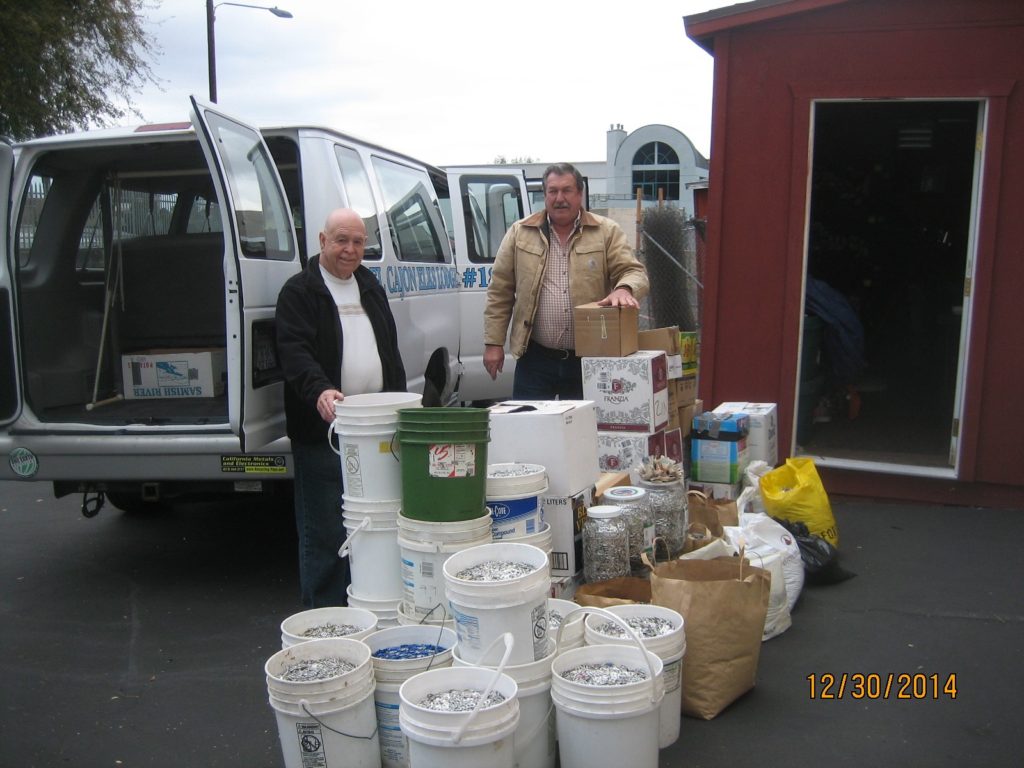 (L to R: Jerry Oleson Chairman, Board of Trustees and John Digenan PER Lodge Secretary)
Phil Bundschuh and his wife, members of the Elks Cajon Elks Lodge No. 1812 started collecting pull tabs for the Lodge in March, 1999. They have collected 24,903,466 pull tabs – that's  19,686 lbs., 9.84 tons (yes, they weighed them!
There is no doubt they are by far the largest pull tab collector in Elks Lodges in the country.
More than 50% of their donations came from non Elks (hospitals, churches, schools, RV parks, auxiliary clubs, bars, VFW Posts, Moose Lodges, Casinos, restaurants, out of state locations and on and on…
Thanks to Phil and his wife for supporting their Lodge in such a big way!!!